Simo and I often get comments about what "a good couple" we are. One friend once told me that he only believed in love because of us. Some of you might think that is not what it seems; those closest to us know that we have made it work. And this weekend, we took it to the next level.
Up until now, we have done a good amount of self-development and inner work individually because of our journey as entrepreneurs and coaches, and before that, because of our interests in happiness and wellbeing. This weekend we went deeper, this time as a couple.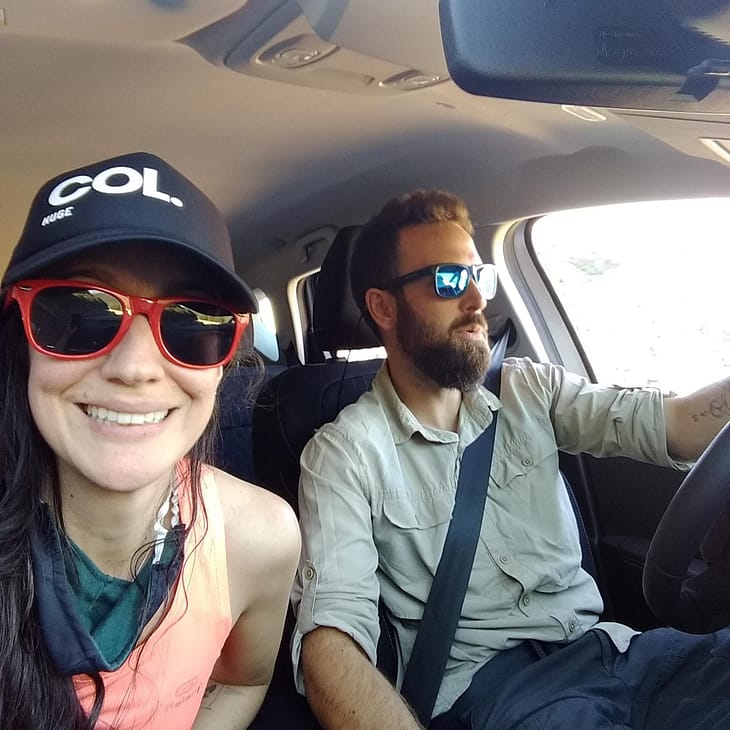 It is our 10th year together, and I decided to book a 3-day couples retreat from home. And during our celebration dinner about 3 weeks ago, I gave him the news. It was a big surprise for Simo because I usually don't do these things -I'm not the romantic kind of girl. So he was glad and came on board happily.
He obviously had surprised me first with a lovely note and a reservation at a nice restaurant 🙂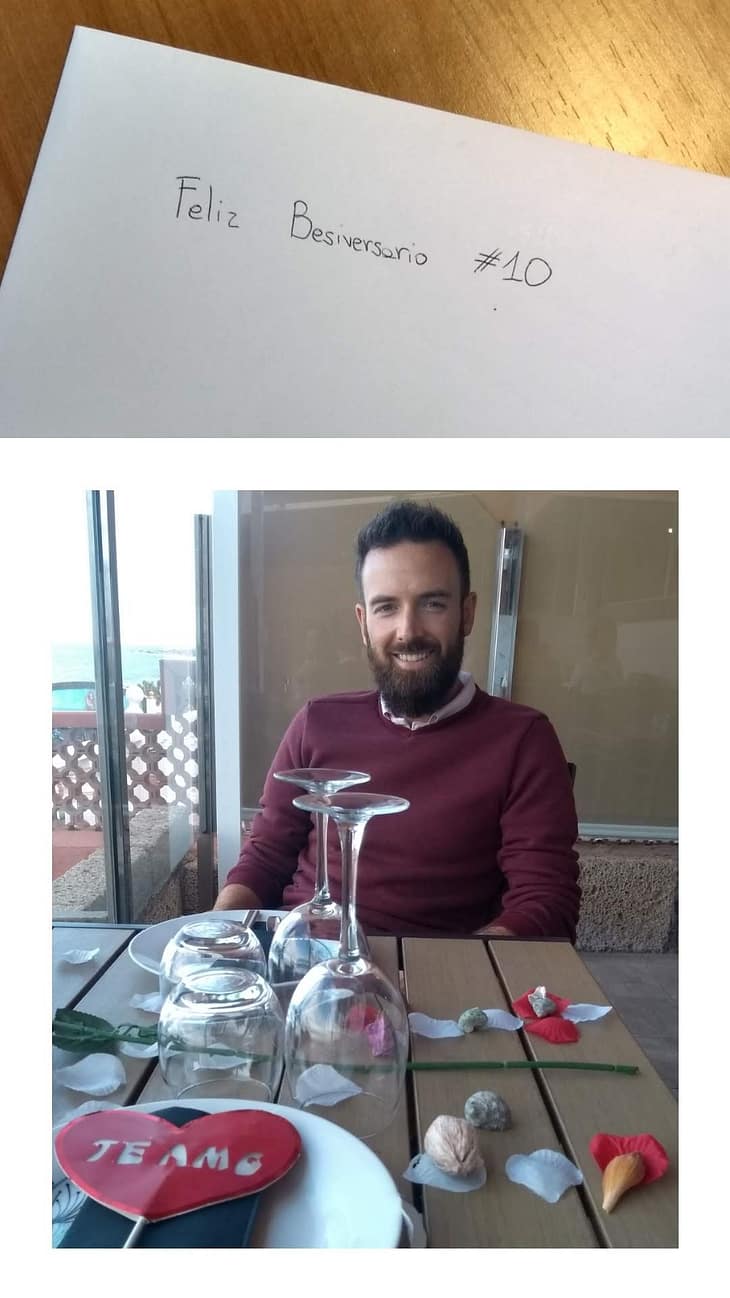 Back to my surprise, this was not any random retreat I found on the internet. I wasn't planning to do it, but I've been working with the High Performing Coach team on my development and business for a few months; and it was when Ryan (CEO & founder) announced he would start a new endeavour in relationships with his partner Olesea, that I saw it as the perfect opportunity. I've experienced tremendous growth and satisfaction from the work I've done with them so far, so I couldn't expect less from this Heart Power project.
Since this was an online event, Simo and I agreed on making it more real; booked a place to stay for the weekend, and we both took these three days off from everything else.
I'd love to tell you about our wonderful experience and other things we did during this weekend getaway, not only for couples! So, if you are single, don't get discouraged. Get comfortable, have a cuppa or glass of your preference, and keep on reading. No spoilers, I promise.
The Conscious Way Of Communication Retreat
DAY 1
The first zoom meeting was on Friday evening, so during the day, we went to La Laguna, one of our favourite towns here in Tenerife, to visit the market and then have lunch at a vegan restaurant. Beyond burger & beer at the Veggie Penguin, I was officially on holiday! At least for the next three days.
We then went to the beach, and while I relaxed, Simo rode some waves. Before arriving at our lovely weekend home in La Orotava, another nice town here on the island. Just on time for the start of the online event.
Ryan and lovely Olesea welcomed us, and I was glad to see other people I already know from the other courses there with their partners. Vibrant hellos, meditation, and a first assignment were the start of this beautiful experience.
We spent the rest of the night in our new place, had dinner and went to sleep early.
DAY 2
After waking up and having our coffee, we set up to do the first assignment. I promised no spoilers, so I'm not going to tell you exactly what it was about, but here's a little note I kept from it:
In relationships, we form views of our partners and ourselves.
Part of the assignment was to share our thoughts and notes with our partners. Simo and I love philosophising together, so we really enjoyed it, mainly because we made some great discoveries about each other.
Right after our deep conversation, we went for brunch to a Cafeteria nearby and had a delicious Spanish bocadillo with egg tortilla, coffee and orange juice. Then back to our weekend home for the second retreat session at 1:00 PM.
During this session, and thanks to a guided meditation by Olesea, I thought back to my previous relationships, and my sister popped up in my mind. Later on, a childhood memory of my parents sending me with a couple of friends to another city for a few days… Through this exercise, it came to my awareness that at that time, I made it mean I wasn't good enough for my parents and that they preferred my little sister. I know this is not true. And I just hope mom and dad don't feel bad reading this 🙈.
I've always remembered how much fun I had during that trip. These couple of friends took me to the beach, bought me new toys, and spoiled me as much as they could! They are family to me and I love them.
But now I can see why I've sometimes felt at disadvantage in my relationship with Simo… And on a more profound reflection, in MANY of my relationships! Even with friends and at work. This is a huge realisation.
And I love that I see it now because I understand how this has been present in every aspect of my life: what I think about myself, sometimes unconsciously, when speaking other languages, playing the guitar, singing, coaching, training, writing… And that all of this doesn't have to do anything with Simo, nor my parents or sister.
This is not to blame anybody; it is to highlight that we see things from a filter we have created for ourselves at some point in life. Now I see it, and I get to transform it.
Ok. Break time!
We went out for a walk and got some snacks in preparation for our third session that evening. We had a couple of assignments too – so we worked on those.
Back at the zoom room, it was great to hear from other couples and singles and to have the opportunity to share our own experiences. We felt truly connected with their energy, and some even made us cry with their stories.
It was real Heart Power.
After this session, we were a bit tired, but hey, it was Saturday night, and we had a couple of hours before the curfew started (remember? It's Covid times). We went out to Puerto de La Cruz, another town not far from La Orotava, walked along the pier, and ate delicious Italian ice cream. Simo got pistachio, as usual, and I was feeling adventurous and went for a vegan lemon flavour. It was creamy, refreshing and delicious!
DAY 3
After waking up early we through the assignments from the latest session. And we had enough time, so we headed to a nearby town called Icod de Los Vinos. On our way there, we found this beautiful cafe by the road with a view of the ocean. We stopped there for a coffee and a good chat.
While at Icod de Los Vinos, we walked around and visited this +1000-year-old tree, El Drago Milenario – which is the oldest of its kind and an icon of the Island of Tenerife. I'm not sure if it was because of the experience we were having on the retreat, maybe I was a little sensitive. I found this tree is magical and unique.
We went back to our holiday home, had our usual healthy breakfast, and got ready for this last day of our Conscious Way of Communication weekend.
A couple of notes I want to share about this session:
Be honest about our intentions and our needs. Keep checking in. Be in communication.
Be transparent, real and authentic. Be supportive. Hold the space.
I know this sounds beautiful and is not as easy in real life when there are conflicts, or we get caught up in our thoughts. But this is why we need to be reminded and learn how to do it, especially during challenging times. No one teaches us this until we choose to learn and apply it.
The time for our last retreat meeting has come. Mixed feelings. I could write forever about these but for now, I'd love to share the VISION I created for my relationship during this session. A vision I've been living for a while now, it is great to make it conscious and public here:
We are equal, I am good enough, and as we mature together and share this journey, we grow and make space for more love and understanding. We are meant for each other.
Wrapping up here to say that I can not recommend this enough! It wasn't only a Conscious Communication weekend. It was the one level deeper we took our relationship, and as doers as we are, here are the actions we have taken:
We created a 15-minute ritual before dinner to connect, sharing our 5-minute journal following a short meditation – we used to do this individually at the end of the day. Talking about it makes it much more enjoyable!
We'll continue our Thursday date nights and improve them by connecting more between us and disconnecting from other activities like reading, watching movies, or our phones.
We'll create more exciting experiences together. Not that we haven't done quite a few in the last 10 years, but we have just scheduled time once a month to look for these experiences and make them happen.
We'll keep on celebrating our every year together in April with something else than a nice dinner… a couples retreat 🙂
If all of this sounds like a lot of work, let me tell you, it is 100% worth it.
Want to start somewhere? Send me a message, I'm happy to listen to your story and share a bit more of mine 🙂 You might've realised by now, that the most important relationship you may want to work on is the one with yourself.
Need help with that? I can help.
Enjoyed this post? Please share.
Love you all ❤️
Caro