What do I tell them? What do I do? … Have you been shocked and paralysed by this information?
The news of a loved one's cancer hits you hard. Every day I read about healthy living, watch videos, attend conferences, webinars, follow people who talk about it, and of course, I practice many of the daily activities that contribute to a healthy lifestyle.
I consider myself fully aware and knowledgeable of the main causes of chronic diseases such as type 2 diabetes, heart disease, stress, etc. But when my friend Yu told me that she had cancer, it was as if I had crashed into the world…. And (as it is human) I asked myself: why?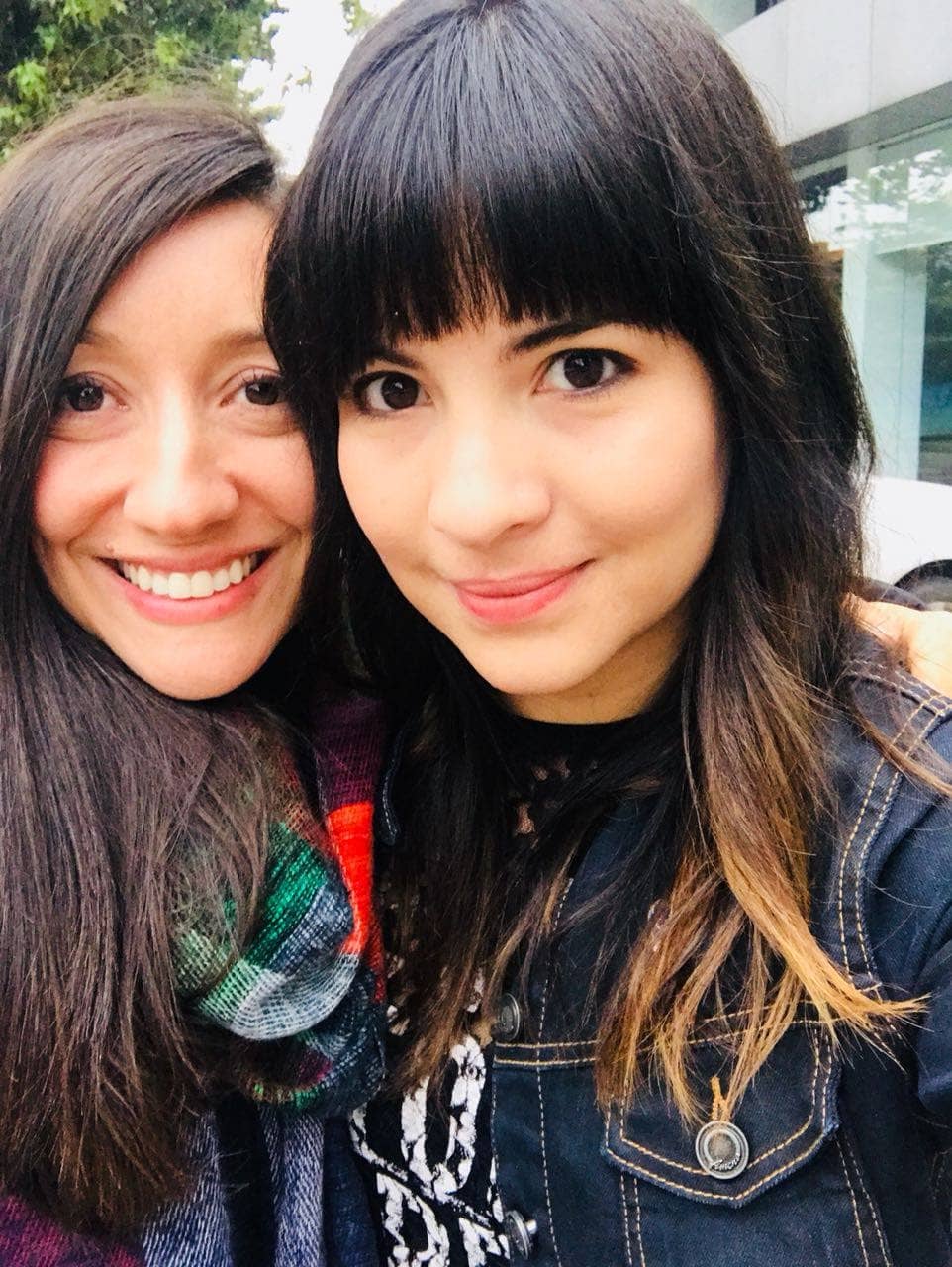 In a matter of seconds, many questions arise and uncertainty is pressing. I wondered if I could have done something about it. She says I "nag" her for her choices sometimes, and I said to myself, why didn't I nag her even more!?
However, I understood very soon that this was mean to happen, to make me realise that this reality of which I am so aware is closer than I thought; It had to happen to her friends, family, and acquaintances (for some reason) … and it had to happen to her, so she could get to know herself better and change.
I am very happy that I was able to accompany her on part of this journey, just as she wanted. Initially, Yu walked away, answering messages monosyllabically, and refusing to call cancer by its name. The truth is that I responded in the same way. I didn't ask her much on the subject, and let her bring it up whenever she wanted (…Yu, I think this is a confession). Eventually, she opened up a little more, surely already accepting her new reality and looking to adapt.
I traveled to Bogotá in November 2019 to accompany her to her chemo # 3 and stay for a few days. And then I went back in February. We had fun, we cooked, worked out, talked, went out a couple of times … but there were also moments of fear and stress, instants of repudiating this disease and the treatment. Because sometimes you wonder what is worse.
From the moment Yu broke the news of her cancer, she made it very clear that this was not for drama. And then the cancer brought her a teacher, Mapi, who came to confirm it and to show her that cancer, as they themselves say "is a ticket to something." And although Mapi is no longer in this world, Yu has taken charge of expanding her legacy, of materialising these learnings in her daily life, and of supporting people who are just facing this news. Both patients and caregivers.
So, what once was a conversation between friends, today is a project being born, with the vision of accompanying cancer patients and their caregivers, so that they receive first-hand recommendations on nutrition, exercises for the body and mind; and from experience, help them make cancer treatments and everything this means, more bearable.
With Yu and Pau, we want to be Madrinas Oncológicas (Oncological Godmothers). Three friends joining our experience in nutrition, yoga, meditation, and cancer.
On May 16, we had our first talk: Survival Guide for Oncological Rebels, during which Yu told us about some of her experiences and learnings going through cancer and in life. While Pau and I, shared some basic concepts about healthy eating, yoga, and meditation.
This past Sunday, we had our second theoretical-practical talk (for now only in Spanish), in which Pau guided us a little more in-depth through restorative Yoga and meditation, ideal for cancer patients and caregivers.
We have many ideas and all the intention to continue this project! Not only the three of us, we would like to welcome all the people who want to join and help us build this network of Oncological Godmothers, which does not exclude gender … in our new world, men can also be godmothers! 🙂
And as this story is just starting, it is to be continued….
---
If you want to know more about us: Yu, Pau & Caro, you can find us online:

Yogini, convinced that yoga and meditation are the keys to open the heart and calm the mind.
Avocado and fitness lover, advocate of the healthy lifestyle … but you already know that 😉.
Also, follow us on our own Instagram @madrinasoncologicas or write to us at madrinasoncologicasco@gmail.com